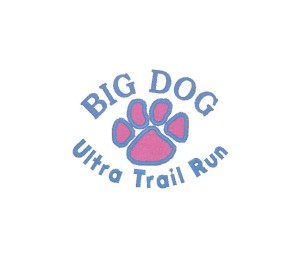 Date:
November 28, 2015
Location:
Lincoln Parish Park, Ruston, LA
Distances:
Start Times:
6:30-7:45 AM – Late registration and packet pick-up
8:00 AM – All races start in Big Field next to Shelter L6
EARLY 50K START:  A 7:00 AM start is available for slower runners.  Early starters are only eligible for Finisher Awards.
Entry Fee:
Postmarked by 11/14:  $30 for the 20M/10M/5M.  $40 for the 50K
Postmarked after 11/14:  $35 for the 20M/10M/5M.  $45 for the 50K
Race Day:  $40 for the 20M/10M/5M.  $50 for the 50K
Registration:
Online:  www.signmeup.com/107334
Big Dog Ultra Trail Runs Paper Entry Form
Make checks payable to Big Dog Ultra Trail Run.  Mail entry form and payment to Baillie Chiropractics, P.O. Box 2794, Monroe, LA 71207.
Contact Info:
Course:
10 mile loop on one of the nation's top rated mountain bike courses.  Mostly single track with some jeep trails.  Some hills, rocks, and roots.
Aid Stations:
3 fully stocked stations 3 to 3.5 miles apart.  Drop bags can be left at the Start/Finish line.
Packets:
20M/10M/5M participants receive a long sleeve shirt, socks, and other goodies.
50K participants receive a long sleeve shirt, socks, cap, and other goodies.
Packet Pickup:
Friday, November 27, from 5-7 PM at Shelter L6, Lincoln Parish Park
Saturday, November 28, from 6:30-7:45 AM at Shelter L6
Post Race:
Chili, desserts, and beverages.
Awards:
Top 10 Overall Male and Female in all 4 races.  Finisher awards to all other finishers.  Awards handed out as participants cross the Finish Line.
Lodging:
Comfort Inn – 318-242-0070
Days Inn – 318-251-1298
Fairfield Inn & Suites – 318-251-9800
Holiday Inn Express – 318-513-9777
Park Camping – 318-251-5156
Volunteers:
Volunteers are ALWAYS WELCOME to join in the fun!
Directions:
From I-20, take HWY 33 North (to Farmerville) for 3.4 miles and turn left.